LED Furniture

Illuminating your surroundings
Options & Prices
We currently offer two ranges of LED furniture for sale, wired and wireless. The wired range is run from a mains power supply, with low voltage cables running to each item. There is a wide range of items available and they are all made to order. The wireless range offers battery powered units controlled by a simple remote. This range is normally held in stock.
LED Chairs
Imagine a room where the chair you are sitting on slowly starts to pulse in time with the music, changing through a wide spectrum of colours in sync with the LED effects lights and wall washes.
With a huge range of styles and options on internal LED lighting, an LED chair can be found to suit your venue and needs.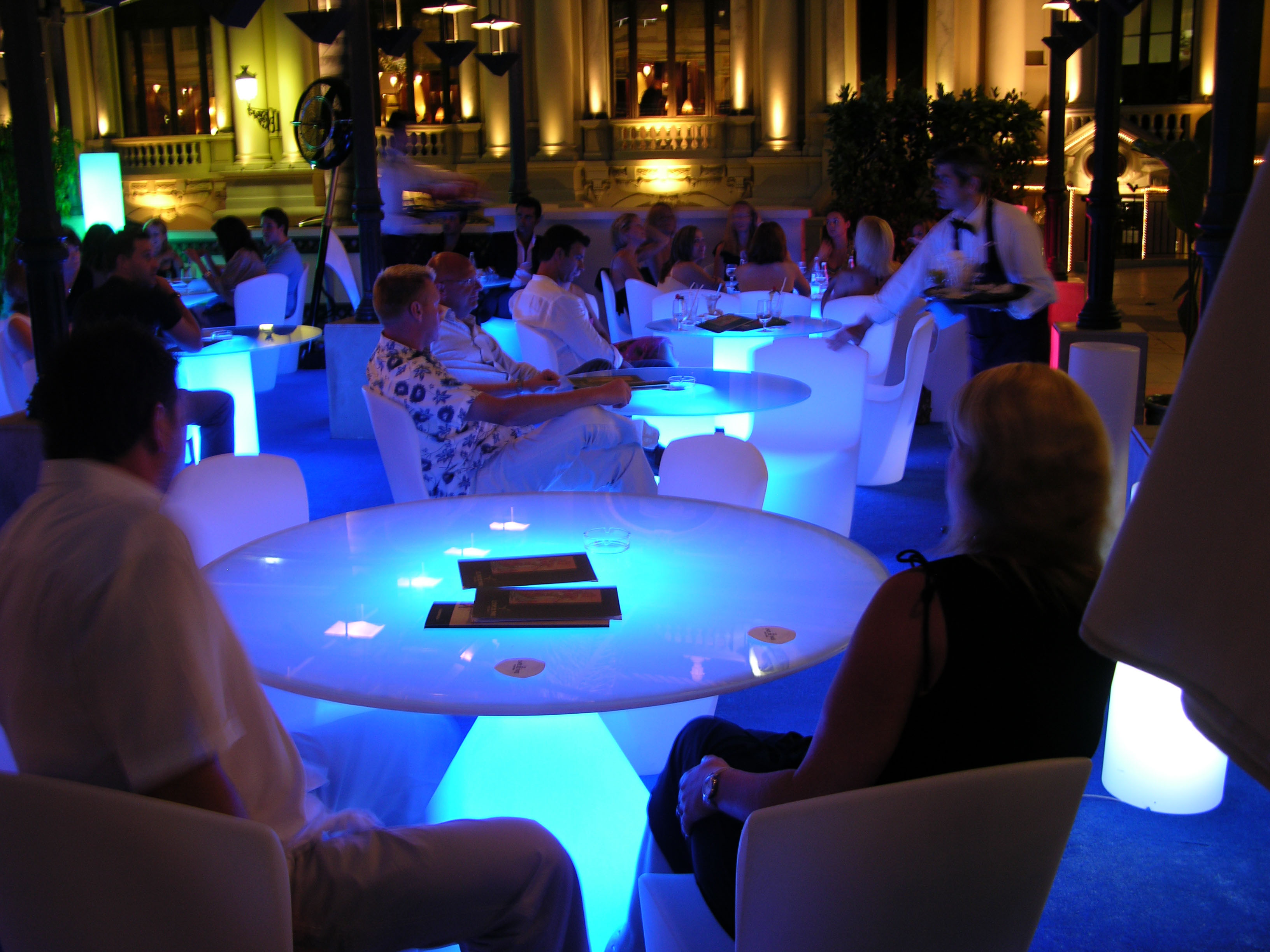 LED Tables
From large dining tables, to high poseur tables, and everything in between. The LED table range offers a wide selection to suit restaurants and clubs, no matter what your style.
The wireless range also gives the ability to have portable furniture for outside events and festivals.
LED Bars
We offer a range of pre-fabricated LED bars in wired and wireless options, along with various LEDs that can be retro fitted to existing counters to spice up and exiting bar.
The wireless range can also be used for pop up bars outside or in smoking areas.
LED Features
Virtually any object or shape can now be fitted with a colour changing LED to add great effect. From LED spheres and LED cubes, to stacks of random objects, having an environment that can pulse and change colour can create a more involved set of surroundings, keeping the customer entertained and intrigued. With a huge selection of LED objects available, plus many custom options, there is something for every requirement. We can create huge shapes created with stretched fabric, which when filled with colour changing LEDs, can become incredible additions to any venue.